GROUND FIXINGS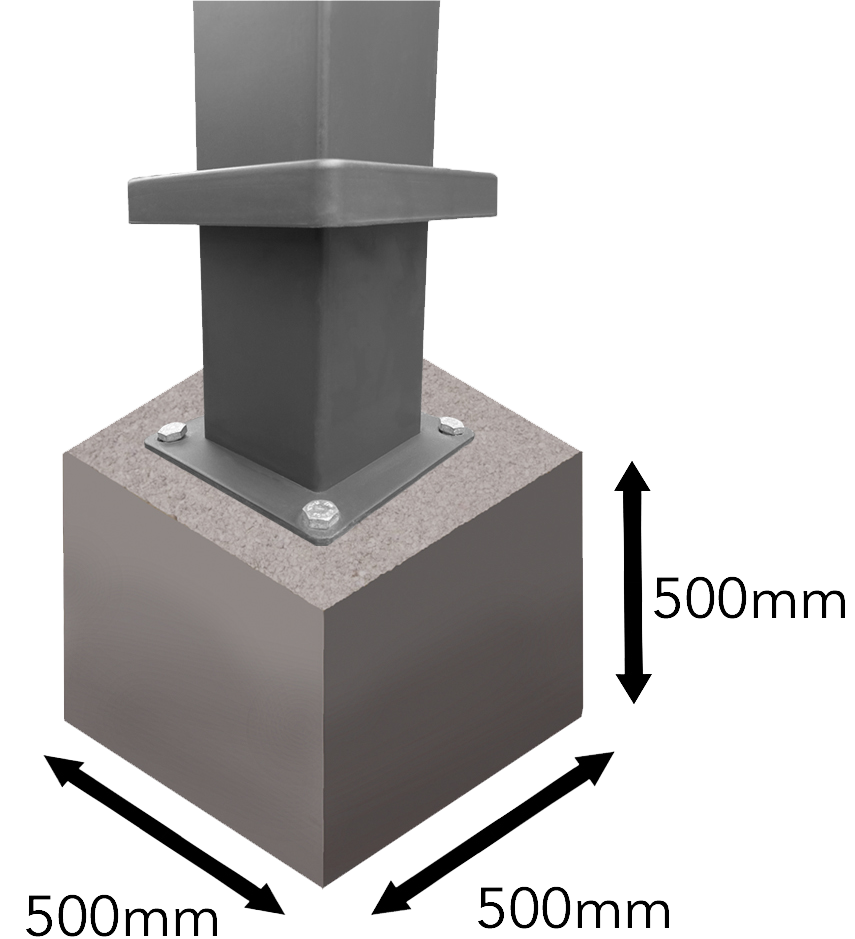 500mm3 CONCRETE PAD
Manhattan Pergolas require a flat surface to stand on

If there is any doubt about the stability of the surface your pergola will sit on, we recommend creating a 500m3 concrete pad for each of the legs to sit on.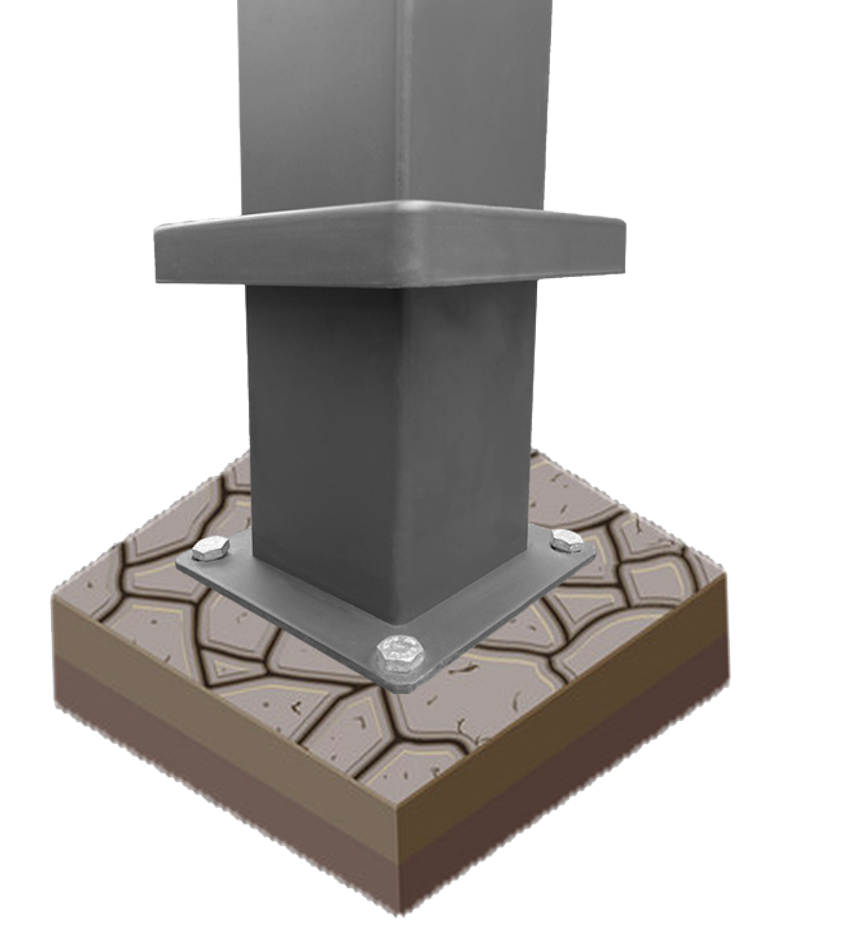 TARMAC | SLABS
We recommend using 150mm resin fix raw bolts to secure the structure

Where the solid surface is less than 150mm thick, we recommend lifting slab etc, creating a concrete pad and relaying on top before fixing.

Where a solid and level surface exists, the bolts can be fixed directly.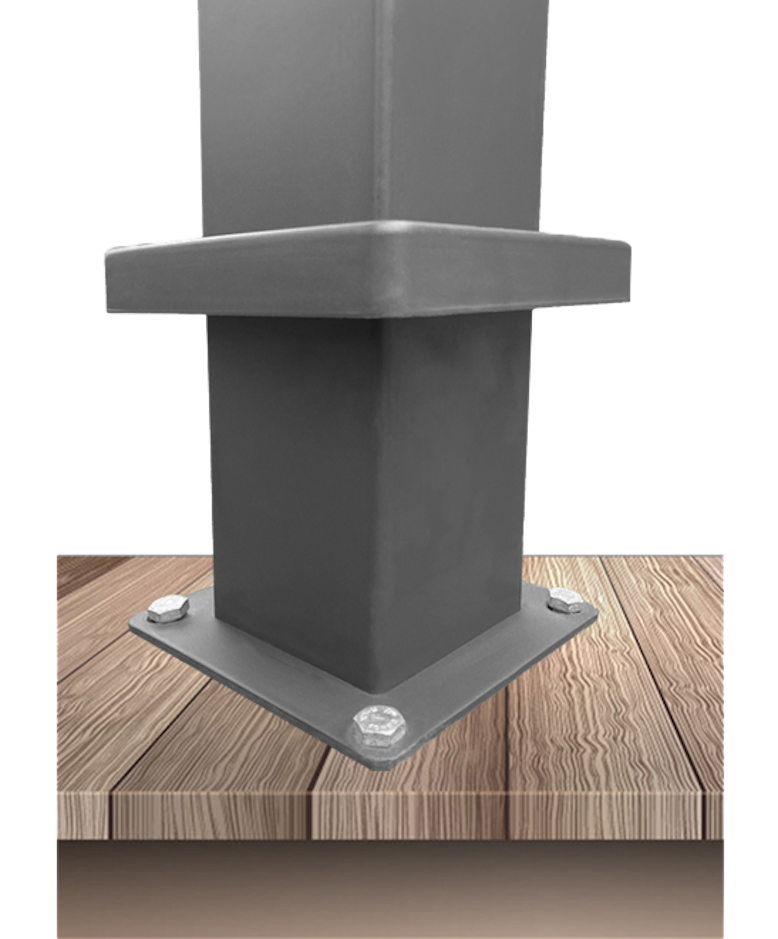 DECKING
Pergola feet can be fixed directly to level wood or composite decking that is in good condition

Where there is doubt, a patress can be used to increase stability

Again, a concrete pad can be created with decking on top.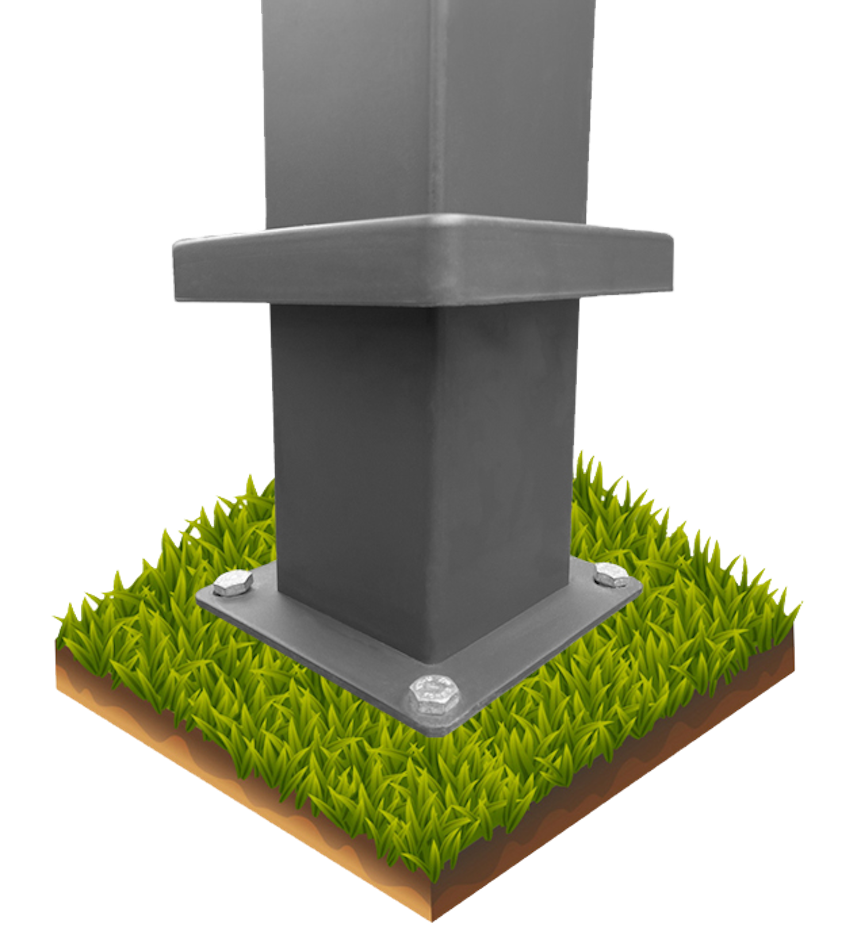 TURF | SOIL
A 500mm3 concrete pad should be created for each leg where pergolas will be situated on grass or loose earth.